Temple Sholom's Jewish Network of Young Couples (JNYC)
Temple Sholom's Jewish Network of Young Couples (JNYC)
Founded in 2010, Temple Sholom's Jewish Network of Young Couples (JNYC) meets several times a year as a way for young couples (with or without children) to connect through social programming. All events are open to anyone living in Fairfield and Westchester counties, regardless of whether they are members of Temple Sholom. Past JNYC programs have included: an Autumn Mingle and Summer Shindig, "Dessert, Drinks & Havdallah"; Trivia & Tequila game night; bowling at Bowlmor Lanes; and a Spring Mixer at Asiana.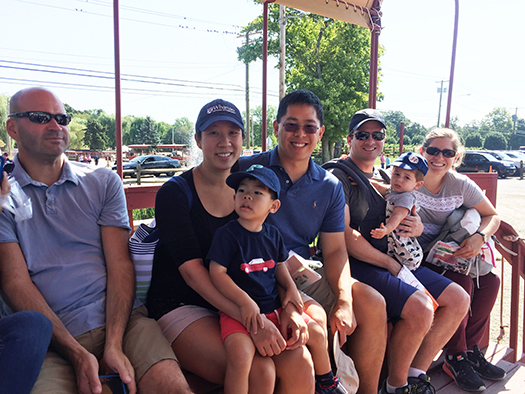 For more information about upcoming events, or to learn how to get involved, please email JNYCGreenwich@gmail.com. We look forward to welcoming you to our community!
Join the JNYC Facebook group! Keep up to date on JNYC programming & connect with others throughout the year.
Fri, December 4 2020
18 Kislev 5781
Fri, December 4 2020 18 Kislev 5781