Centennial Torah Project!
Centennial Torah Project!
| | |
| --- | --- |
| | In celebration of our 100th anniversary, many Temple Sholom congregants and their families fulfilled the 613th commandment (to write a Sefer Torah) through our Centennial Torah Project. First, each group was asked to complete a ritual washing, which involved pouring water on both hands three times to remove any impurities. A certified Sofer (scribe) then provided the context for each letter that was going to be filled in. With his guidance, each group held onto the feather quill to complete their letter in the new Torah, which will be used by future generations of b'nai mitzvah children. |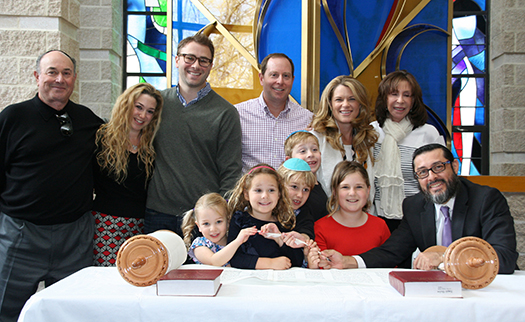 Watch the Celebration as Temple Sholom dedicates the Centennial Torah.
Sun, July 5 2020
13 Tammuz 5780
Sun, July 5 2020 13 Tammuz 5780